View | Victoria Poizer
View will encourage children with dyslexia to excel and feel integrated in mainstream education. The device is aimed to reduce the phonological challenges that many dyslexic children face when reading, allowing the child to maintain independence in the classroom..
Empathy | Chi Wong
A product that can be implemented in your school which provides the ability for teachers to visualise their students emotional state, thus allowing the teacher to deliver their classes more effectively and creating an environment better catered to all students..
Shake | Chris Delaney
Kinder Shake, aimed at bilingual students in primary schools, employs the gamification of cultural and lingual learning through a voice controlled smart 'egg' that offers real time translation and feedback through AI..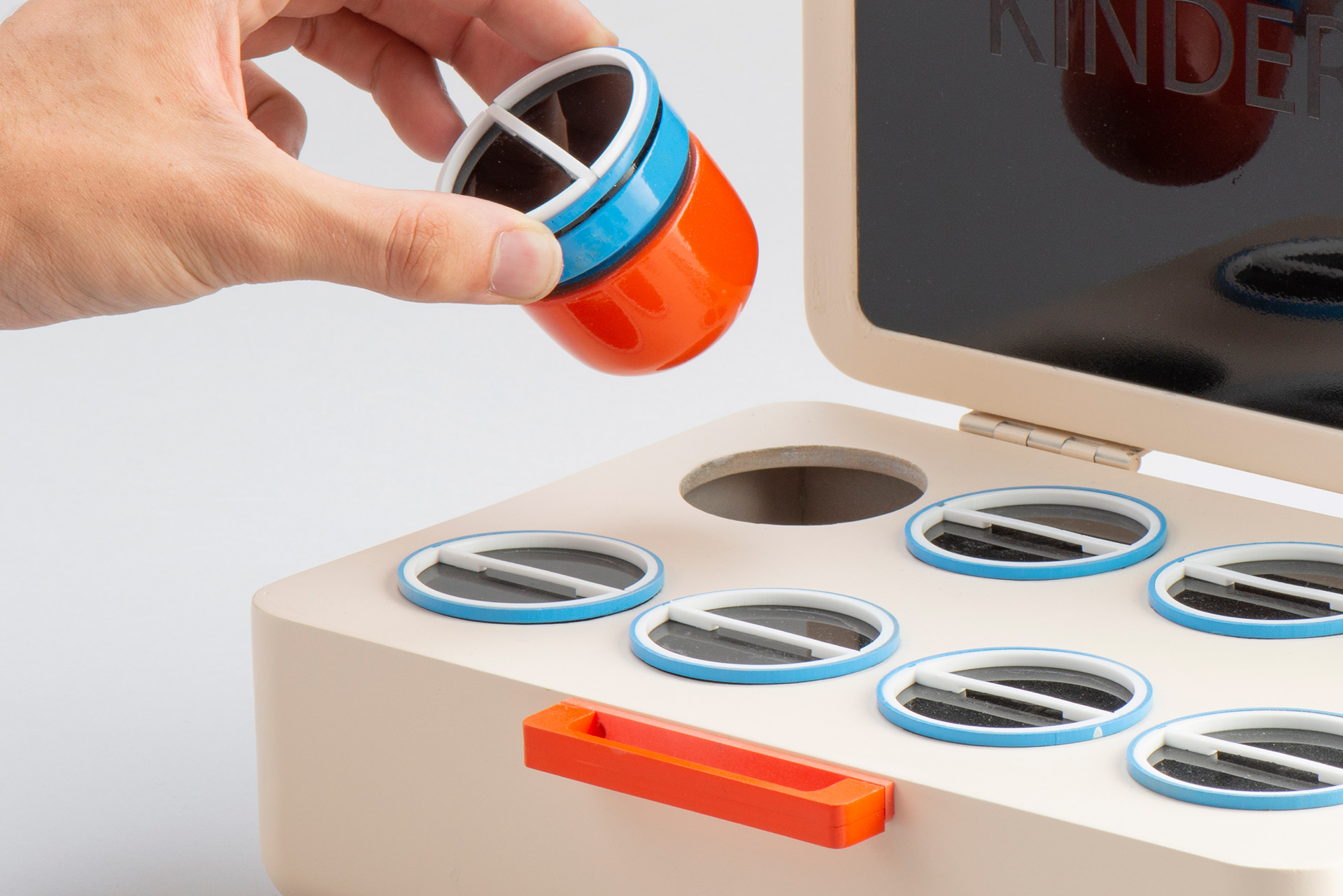 Raum | Aman Coutts
Redefining the playground to become more inclusive for the greater primary student population and to minimise the use of technological devices during break times in order to stimulate the brain in more effective ways.
Achieve | Megan King
Achieve is a learning tool that engages disadvantaged pupils with their learning, through earning small incentives that create memorable moments of surprise, which have a lasting impact on the child's attitude to education allowing them to achieve their potential..